Glasses for reading everywhere...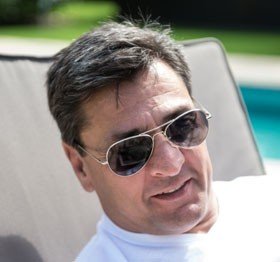 The Reading Glasses Company London is one of the world's leading online brands of glasses. Our stylish range offers exceptional quality eyewear for men and women at affordable prices.
We offer a popular range of reading glasses, specially-designed sun readers for reading in the sun (essential for sun-loving bookworms!), distance glasses for near/short sightedness (Myopia), and also a range of regular sunglasses. Be sure to consider our growing selection of value packs which combine multiple pairs of glasses in one pack at a great price.
Our glasses are available in a variety of fashionable styles and in multiple strengths (diopters). Why not order different styles for different occasions, and don't forget your friends and family... glasses make excellent gifts!
Worldwide delivery
FREE postage in the UK
All our goods are dispatched within 24 hours (working day)
Stylish designs for men and women
Quality value packs
All tinted lenses are UV400 protected
Online support centre: info@readingglasses.london
Telephone helpline: +44 (0)20 8953 1102 (Mon-Fri 9am-5pm)