Go Bold For Summer - Reading Glasses With Style And Attitude!

Remember way back, when the only reading glasses you could buy were plain, functional and, well, a little dull? Today there's no need to buy glasses you don't feel great wearing! We have a huge range of reading glasses with striking frame designs and colours, all ready to make that bold summer fashion statement.

From the cool blue tortoiseshell of the R92-3, to the glitzy diamonte of the R93's, we have a style to suit the mood. Or maybe the get-you-noticed, bright red R32-z's are more your thing? Or the pretty-in-pink designer-wrap R69-4's?

Then check out the funky pastel shades of the R25's - do you prefer pink, orange, blue or green? So much choice – what's an extrovert to do?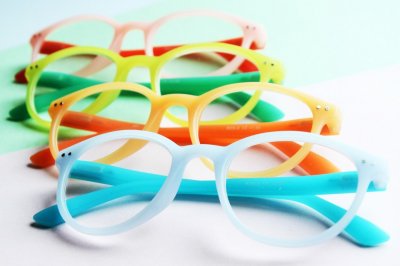 Well here's the good news. Our reading glasses are so affordable you can stock-up and have a pair for all occasions. In fact prices start at just £2.99*, with free P&P in the UK!

Our 'out-there' options are, of course, complemented by a wide choice of traditional-style designs and colours for a more 'classic' look. And, for sun-loving bookworms, we also do a range of sunreaders so you don't need clunky clip-on shades for reading on the beach.

All our reading glasses and sun readers are available in a choice of strengths (dipoters) to suit most longsighted needs. If you're not sure which strength is right for you check our guide here.
*Prices correct at time of writing.